Mr. Michael Leon, Senior Vice President, Northern Trust will deliver a presentation on "Equity Risk Management – Single Stock Concentration Solutions" at CBOE's 29th Annual Risk Management Conference™ in California on Tuesday, March 5th.
Mr. Leon will explore the strategy of using a zero-cost collar and FLEX options.
Investors are strongly advised to consult their tax and legal advisors in considering the tax consequences of their own specific circumstances.
LINKS ON CBOE WEBSITE
(1) The Strategies section of www.cboe.com has a link to a discussion of Equity Collars.
(2) CBOE disseminates the CBOE S&P 500 95-110 Collar Index (CLL).
Exhibit B of a paper by Asset Consulting Group – "Key Tools for Hedging and Tail Risk Management" (February 2012) shows that the CLL Index managed left tail risk more effectively than the S&P 500 Index in that the CLL Index had only one month of losses of more than 8%, while the S&P 500 Index had 13 months with losses of more than 8%.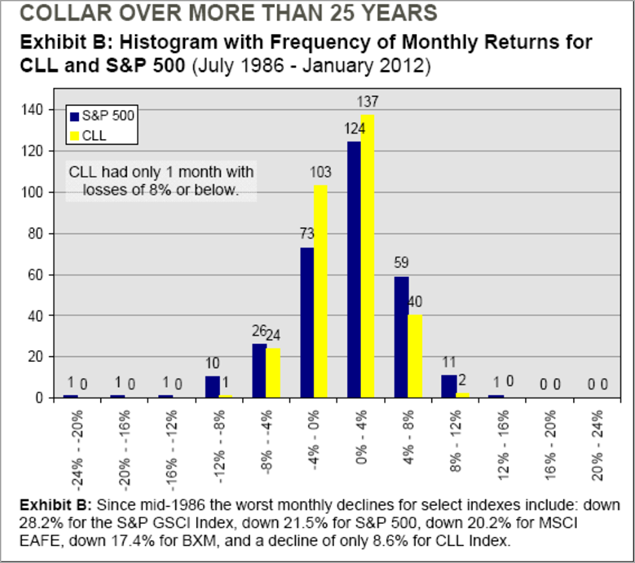 For links to White Papers and benchmarks indexes, please visit www.cboe.com/benchmarks